Products

Flex Filling System
Filling systems combining Mohno Pumps,
JAST Valves, and controllers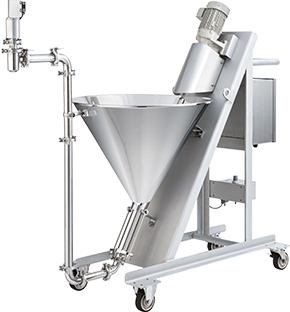 Features
High-accuracy metered filling, from flowable fluids to high-viscosity fluids and even fluids containing solids and bubbles.
Easy settings for filling volume and speed.
JAST Valves offer dripless performance for keeping workplaces clean.
Configuration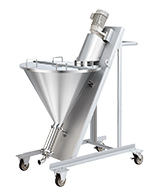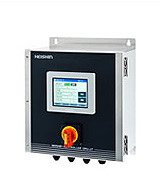 Lineup
NVL-TF
Pumps with integrated hopper can make minimal residual fluid, suitable for small lot production of many products.
This model allows for use of fluid in the hopper without waste. No shaft seal makes for easy disassembly and cleaning.
Filling volume : 15〜250 mL/shot
Filling speed : 15〜1700 mL/s
NTH-TF
Fills by suction of fluid directly from drums and other deep containers.
Performs suction by direct submersion in a drum or other container.
Allows for dripless metered filling.
Filling volume : 15〜250 mL/shot
Filling speed : 10〜1500 mL/s
Filling examples
Food

Condensed milk, liquid egg, honey, jelly, jam, fish paste, pastry dough, coarse bean paste, minced meat, mozuku seaweed, fillings for Chinese dumplings, potato salad, macaroni gratin

Chemical

Adhesives, ink, Vaseline, varnish, putty

Cosmetic

Cream, lotions, milk lotions, shampoo, conditioner