Products

Rechargeable Lithium-ion Battery Production Industry
Pump for conveying electrode slurries and other materials

Features
Parts that are both wear resistant and solvent resistant contribute to a longer service life.
By using new slim casing, the volume is cut down by around 30%.
Simple structure with a small number of parts. Allows for easy disassembly and cleaning.
---
Rotor
Available in stainless steel and alumina excellent at wear resistance, solvent resistance, and insulation.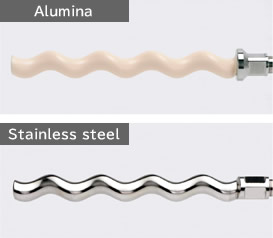 Stator
Available in PTFE excellent at solvent resistance or EPDM, NBR or FKM for wear resistance.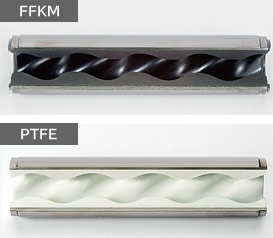 Joint
By using a flexible rod with no sliding members and fewer parts, maintainability is increased.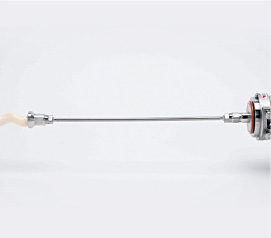 Performance
Discharge volume : 0.5〜235 L/min
Conveyance examples
Electrical machinery

Positive/negative electrode materials for rechargeable batteries
Introduced cases
Coating thickness is uniformized by high-accuracy provision of electrode materials
Even with high-concentration slurries, non-pulsating, metered supply is possible, regardless of viscosity. This helps uniformize film thickness of precise film coating. By controlling the rotation speed, it is easy to control the flow rate over a wide range.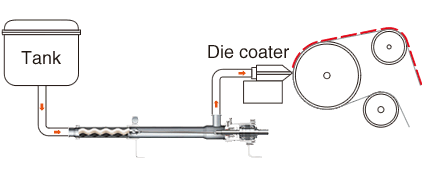 ---
Powerful suction even in high-vacuum conditions
With the suction power created by the rotor and stator, powerful suction of high-viscosity fluids and high-concentration slurries even in high-vacuum conditions is possible, allowing for metered conveyance.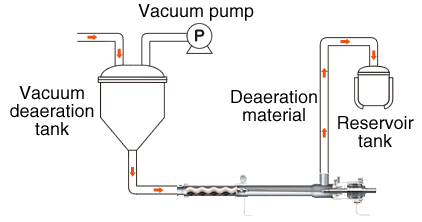 ---
Improved uniformity of slurry
With non-pulsating, metered supply of fluid materials to a disperser, the dispersing effect of particles is increased. Flow adjustment to allow for the disperser's capacity is also very simple.