Products

Drum Pump System
System for drawing fluids directly from
various containers such as drums and pails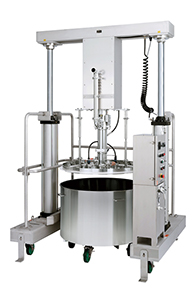 Features
By pressurizing the air cylinder, it can effectively draw high-viscosity fluids in a container, while pushing strongly with the plate.
Lifting by the air cylinder allows for easy replacement of the container.
Models for explosion-proof and industrial clean rooms are available.
Performance
Discharge volume : 0.3 L/min〜58 L/min
Other types
System for drawing low- to high-viscosity fluids directly from drums.
Discharge volume : 0.5〜40 L/min
Discharge pressure : MAX 0.8 MPa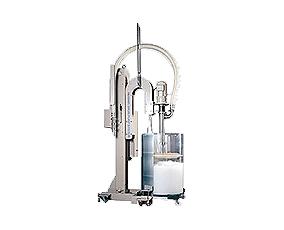 System for drawing high-viscosity fluids directly from pails.
1. Manual lifting type
2. Air lifting type
3. For quick-drying, moisture-curing fluid(NTDF)
Discharge volume : MAX 1.7 L/min
Discharge pressure : MAX 3.6 MPa