Products

General-purpose Series
Standard model capable of non-pulsating, metered conveyance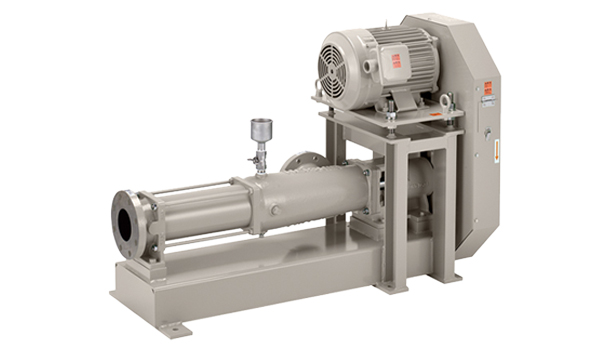 Features
This model can perform non-pulsating, metered conveyance of everything from flowable fluids to high-viscosity fluids and high-concentration fluids with fluidity, slurry and more.
A variety of driving units can be selected to suit the intended environment and capabilities.
Performance
Discharge volume : 0.06〜155 m³/h
Discharge pressure : MAX 7.2 MPa
Conveyance examples
Food

Miso paste, malted rice, soy sauce mash, syrup, bittern, nori seaweed

Chemical

Emulsions, latex, agricultural chemical ingredients, ink, sealants, solvents, mold-releasing agents, heavy oil, concentrated sulfuric acid, various chemicals

Electrical machinery

Epoxy resin, silicone resin, urethane resin, ammonia, sodium hydroxide, pure water

Paper

Coating color, pulp, dye, viscous agents, calcium carbonate, talc

Environment

Sludge, unprocessed human waste, activated carbon slurry, slaked lime slurry, polymers (polymer coagulants), lubricants
Other types
A basic model (integrated driving unit) capable of handling a variety of fluids.
Discharge volume : 0.06〜41 m³/h
Discharge pressure : MAX 0.8 MPa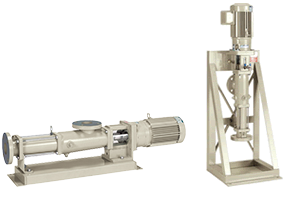 Wide-open inlet (with screw) for non-flowable fluids.
Discharge volume : 0.02〜10.1 m³/h
Discharge pressure : MAX 1.6 MPa