Heishin Online Exhibition
— Automotive and Automotive Electronics Industry —
For use in a variety of manufacturing processes for automobiles (including bodies and powertrains) and automotive electronics.
Introducing Mohno Dispensers and system products useful for a variety of material application and filling processes.
Welcome to Heishin's Online Exhibition
Select a zone to see information on products.
ZONE1
What are
Mohno Dispensers?
The structure of Mohno Dispensers is the same as Mohno Pumps and features a progressing cavity pump that uses rotary positive-displacement.
The products take full advantage of this structure for precise, stable dispensing even with high-viscosity fluids.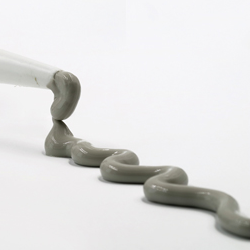 Support for high-viscosity fluids even up
to 1000000mPa・s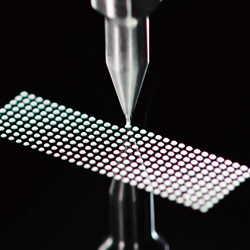 Stable, high-accuracy applications for
extended periods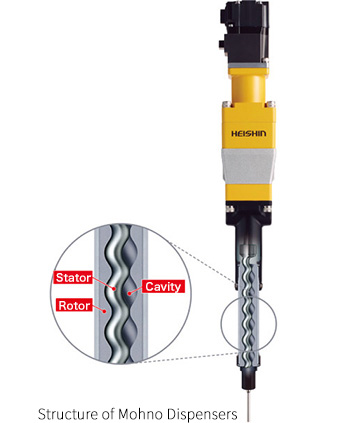 Product Lineup
Heishin offers a wide range of products with various flow rates for use in a variety of applications.
Heishin also offers numerous optional and system products.
ZONE2
Automobiles
[Body, Powertrain]

Mohno Dispensers are capable of highly precise applications even when used with high-speed robots.
The ability to achieve high-precision, high-speed application enables improved product quality and productivity.
Heishin also offers system products ideal for automobile manufacturing lines.
Mohno Dispenser
System Products
---